Ufancyme has joined the Boleyn Models daily pay network adding on more options for adult content creators. UfancyMe is a relatively new company having just over a year under their belts and we're excited to see how quickly they grow. Currently Boleyn Models has several different adult content sites in our program and UfancyMe will be a great addition. Also if you're an American cammodel looking to sign up with this new company, you may find that it's more convenient to join via our daily pay network. We provide several different payout options including direct deposit. When you sign up directly with UfancyMe your only option for payment is via ACH Bank wires that typically absorb a great deal of your earnings due to processing fees. They also have a partnership with Paxum who is no longer processing payments for models in the US. This is another reason why it's a good idea to choose Boleyn Models for your cammodel payments.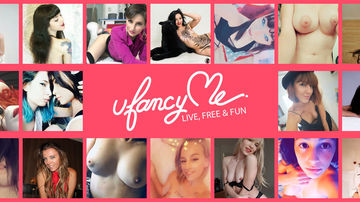 What Does UfancyMe Have To Offer Adult Content Creators?
This new site is based in France and can potentially introduce models to a larger audience of kinksters in search of adult content. When cammodels join different sites from around the world it can provide a greater opportunity to build an international fanbase. Also when you research international porn trends while focusing on those most pleasing to you, your knowledge as well as your bank account will grow.  Here's a breakdown on what UfancyMe has to offer:
They offer a variety of live streaming options as well as tools to generate passive income.
Cammodels can use this service to sell monthly subscriptions for unique social media content and snaps.
Adult content creators can earn 75% of customer spending on FancyClub subscriptions and can also earn up to 83%, CHARGE BACK FREE!
There is an online storefront option for video and picture sales.
Models are allowed to use links to their personal website and social media profiles. However linking directly to competing services is prohibited.
Geo-Blocking is available for those who'd like a bit more privacy.
If you'd like to learn more about UfancyMe you can take a look at their terms of service as well as contact them via twitter @UfancyMeWorld. Your questions can also be submitted to this email account dan@ufancyme.com