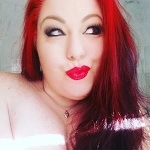 Webcamming can appear so easy to those who have no idea what goes on behind the scenes of our chosen profession. In fact, a webcam job introduces you to a side of the technical industry struggles that forces us to educate ourselves beyond "normal" knowledge of computers, internet and business practices. There are so many important components to our daily routines that can impact our ability to be productive.
Being a webcam performer requires discipline, time management skills, the ability to multi-task and managing multiple websites simultaneously. For many models, working one site at a time seems the most profitable way to earn your income but there is a way to maximize your time and efforts by doing what is called "Split Camming."
Split camming is the act of broadcasting live on multiple sites at the same time. With the use of a split cam software, you are able to use the same webcam to stream to multiple sites simultaneously. There are various programs available like the very popular Webcamsplitter by Verysoft known for it's sharp image and low cpu usage, Camtasia for Macs, and my personal favorite ManyCam.com.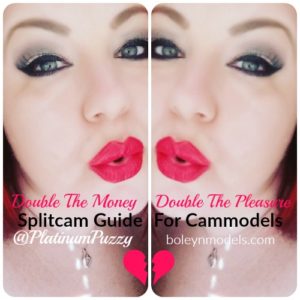 The Pros & Cons Of Splitcamming
The upside to using a split cam technique is that you can find out which sites are busy and can be on those sites without having to take a chance at going live on one that might end up be slow while others are busy. Split camming also gives you the opportunity to make money on various sites at the same time without having to add additional equipment.
The downside to a split cam session can be trying to manage multiple sites all at once. You have to check on the chat rooms, converse with potential customers and make sure you are giving attention to everyone on all sites. You also have to make sure that if you get a private show or flash on a site that may allow nudity in free chat, you either log out to remove the camera feed from any sites who do not allow nudity in free chat and then proceed to perform on the site that you are being paid.
How I Make Splitcamming Work For Me
To begin, start with 2 sites and learn how to navigate from site to site before adding more sites to your split cam sessions. Learn how each site works FIRST before split camming so you can easily jump in and out of private shows or start and stop your sessions. You will want to easily log out or pause any sites that will see your private show in a free area when you get shows on another site.
Personally, I have found a great method of managing multiple sites and preparing myself for engaging with customers on different platforms. For instance, I will set up my multi-cam software, log into Streamate, MyFreeCams, Cams.com and Chaturbate. I put 2 sites on one browser and the other 2 on another browser. From there I devote most of my attention to the site that has the more engaging customers, most traffic and is the more money generating site during that session.
Each session and site will vary every time you split cam. You will find that one site might be better during the day and another at night. There is no method to determining a good schedule for each site. It's all done by trial and error which makes split camming so beneficial. You are never wasting time on a dead site when you have multiple sites going.
Another plus side to being on multiple sites through split camming is the exposure you get to more customers. The name of the webcam game is marketing yourself so having you appear on other sites is key to your ultimate bottom line. The more people that see your name and the more places you are seen, the more you increase your earning potential.
Lastly, part of the key to success with the webcam profession as well as with split camming is time management. You have to set a schedule that dedicates time to the various jobs needed to make your business successful. From giving yourself time to set up, a set amount of hours a day to create photos and videos to promote your cam shows, time to promote your live shows then the hours you are actually live; managing your time is essential in making all of this flow and turn into a profitable day.
Good luck on your split camming adventures!