Today is National Selfie Day, a favorite amongst many Cammodels. If you're like me your phone is most likely loaded with a time of selfies and video clips showing off your best assets. Creating adult content for marketing purposes is basically apart of the job as a cammers. And if you've grown a large collection of selfies, why not celebrate this holiday by doing a Snapchat takeover? If you're not familiar with how takeovers work stay tuned for the details.
What is a Snapchat Takeover?
 A person or network will have their own Snapchat account which usually has a big following. They host you on the account to help increase their popularity as well as helping you network new customers! A takeover usually consists of you making interesting or sexy posts to intrigue the viewer and (hopefully) get them to add you on your personal accounts and buy your premium Snapchat. That isn't the only benefit though! Takeovers also greatly increase your social media following, which opens your posts up to an even larger network of potential customers. The more potential buyers who see your posts, the more likely you are to make a sale.
How Do You Get Started?
 The easiest way to set up Snapchat takeovers is through popular porn networks. Many porn sites like 
Pornhub
, Youporn, Redtube, and XHamster host their own Snapchat accounts with followings in the tens of thousands. Get their attention by making them fan signs, or if you participate in their amateur programs tag them in your promotional posts. This will usually result in them following you which will open up the ability to direct message them, where you can ask to do a takeover. If you're not ready to jump into thousands of views for your first takeover, there are tons of "Camgirl Promo" accounts that also offer takeovers but don't have the crazy amount of views. You can find many of these accounts on Twitter, accounts you may already tag for retweets or likes might run their own Snapchat! Some cam sites and clip sites also host takeovers, like ManyVids and Streamate for example.
But what about lighting for your selfies? Taking a perfect selfie in the right lighting at the right angle can truly make your social media campaigns stand out from the rest. One of my favorite camgirl accessories is the ringlight. It gives off the perfect ambient glow but now they even have them for smartphones.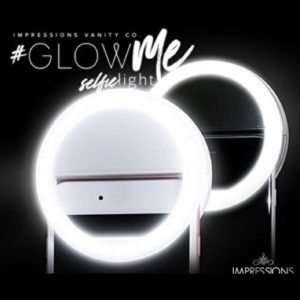 #GlowMe Selfie Ring Light is one of my favorites because it's adjustable. It has three different settings for luminosity and is very compact. It fits all smart phones IOS or Android with a simple clip. When you're not using it you can just put it away in your purse.
An alternative to a selfie ring light is an actual phone case that has built in lighting. One of the most popular phone case for selfies is the ee light up phone case. There are currently three different kinds at various price points. This may seem a be an unnecessary expense as a cammodel accessory but if you're using social media to build your personal brand camgirl accessories like selfie lights really are a necessity. Especially if you're phone doesn't come with a built in selfie light.

You're All Dolled Up And Now What?
Setting up games or events is great for takeovers! While guys don't mind seeing your everyday life… that's what they'd add your personal account for. If you can't set up an event or have somewhere fun to go, hosting games is a great way to grab the attention of your viewers. Some common games are balloon popping for prizes inside the balloons, wheel spins for prizes, or dice rolling for videos. There are so many options for games you can set up, you can feel free to put your own spin on the common games that are out there or you can create your own game entirely. It's a great way to make money and keep your viewers interested in watching your takeover! If you're not interested in games, everyday "events" can be fun. Take your viewers to the gym, take them on a hike, show them around your house or take them to your favorite store. Many people will also do Q&A's with their viewers to keep them engaged.
The Do's & Don'ts Of SnapChat Takeovers
There are a few things you shouldn't do when doing a takeover. Showing nudity is generally not allowed, it is forbidden by Snapchat and can get the account you're taking over deleted. High profile accounts will often not even allow censoring with emojis or hand bras just to be safe. You can still be sexy, with clothes on! It will also be more enticing to viewers if you tempt them, and tease them to get them to buy premium access to your Snapchat! You also should not promote yourself too much. While the point of the takeover is to promote yourself, attaching your name/links to every single post may distract from your takeover. Some accounts will include in their rules that there is a maximum amount of times that you can self promote. Make sure you always follow the account owners rules, if you don't agree with their rules just don't take over their 
Snapchat
! Breaking or stretching the rules can result in their account being deleted, or you having a bad relationship with the owner, which isn't good for business. Be very careful when posting and using filters that you don't accidentally geotag your post if you don't share your location with your fans.
How To Make The Most Of Your Snapchat Takeover?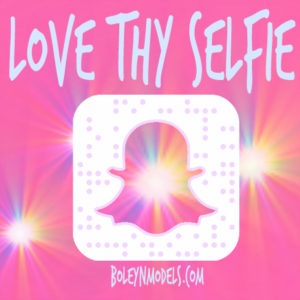 Sales, sales, sales! Video sales, photo set sales, premium Snapchat sales, and whatever else you want to put on sale! When you give people the "it's never gonna be this cheap again!" pitch, it inspires some major money flow. Also when you promote your links, use your affiliate link that gives you extra percentages. Even if they sign up for the site and don't take you up on your deals, they might go see someone else and since they signed up through you, you'll still make some money.
Now that you've drawn in an audience, how do you keep your personal Snapchat entertaining enough to keep viewers? Designating an hour or two a day to Snapchat (even while doing something else) will improve the quality of your Snapchat. Most guys will delete people who are inactive. Activity is one of the most important things, even if it's just plain old everyday stuff. Also, keep promoting your links and deals across your own Snapchat. If they added you that means they like you! People who are hesitant to buy, or waiting on a paycheck, will still keep an eye on your Snapchat for what deals you're offering.
It may also make your life way easier to make your premium and public Snapchat the same account. To do this, you would go to your settings and change back and forth between "Everyone" and "Friends Only" can view your story posts. Or if you would rather not post explicitly to the story and want to make it more personal, you can create groups and send out the Snapchat photos or messages privately to the group. Combining your accounts will take less pressure off of you to switch back and forth between two accounts, and it will keep both viewership's engaged. Even with the teaser free posts throughout the day (if you're busy or running some errands) your premium viewers won't become bored with your account.
Sell Your Snapchat Services With Boleyn Models
Boleyn Models has several sites where you can sell all of your Snapchat
 services
. Once set up all models will receive daily pay on your sales.  Check out the list of sites you can sign up with through 
Boleyn Models
. You can sell many different membership types and have another awesome form of income coming in that is more passive than camming or clip making.