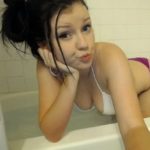 If you're a cammodel looking for a membership site then look no further because ModelCentro has everything you need. It's a user friendly platform designed to give models the ability to sell memberships through a personalized website, that will provide user access to videos, photos, blog posts, live cam, and a tipping option!
How Does ModelCentro Work?
First, models are able to choose Boleyn Models as a daily pay option when they decide to create a membership site with ModelCentro. After you've created your MC account you will need to email support to let them know that you would like to transfer to the 
Boleyn Models Daily Pay
studio. Once you're all set you can start adding all of your content including: videos, photos, and blog posts. After you add your content, the website design is super easy because you're provided you with ready made templates. ModelCentro has a defecto URL for all providers on their network (
yourusername.modelcentro.com
) or you have the option to connect your own domain name and connect to their namesevers. Once you're signed up you can then decide if you want to allow video and photo previews on your website to encourage sales. This option can also be disabled.
The site has many great perks, including that you can price your membership however you would like to. You can offer different lengths of membership to provide a wider range of options for your members. You can also do private fan shows with your members directly through ModelCentro, which you set your personal rate for. The cut of money you receive from MC will more than likely be higher than what you would receive from a typical cam site, so providing shows directly through the site will allow you to offer discounted prices for shows since you won't lose as much, which will also entice members to want to join your membership. Who doesn't want to save money?
There are lots of "hidden" help features throughout the site, so spending time to get acquainted with the site and clicking around is a good way to get started. For example, instead of personally watermarking everything that you make, if you have a transparent image you can upload it and MC will automatically put it on your content! It is a super convenient time saver! You can also view your fans, and see people who attempted to sign up but didn't finish the process and it will provide you with their email so you can reach out to them and find out why they didn't finish signing up!
Don't Forget To Use The Event Calendar On ModelCentro
There is also an event calendar you can add to your site that will keep your members updated on what you are up to! There are so many small but convenient features offered through ModelCentro, on a level that maintains a user friendly interface, so it provides the best of both worlds: professional appearance yet not too complicated. ModelCentro also offers promotional services, and you can set up your own programs to entice affiliates to advertise for you! They have a great referral system that awards you 10% of MC's cut for the lifetime of the model that you refer!
How To Convert Sales Using Plugins On ModelCentro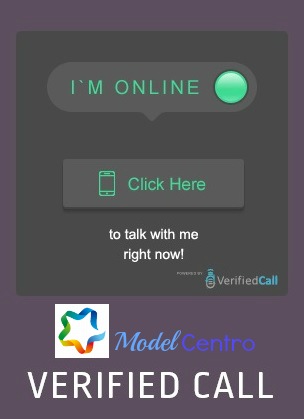 I love using ModelCentro because of their partnerships with Streamate and various companies. These sort of connections are amazing selling tools while streaming live on Streamate. For instance if a customer isn't interested in getting a live camshow he can always purchase a membership to your personal paysite.  They also offer connections to SkyPrivate for pay per minute skype shows and VerifiedCall for phone sex. You can also connect your Amazon Wishlist! Your social media accounts are fully integrated and auto posting your content directly to your timeline is amazingly convenient!
One of the greatest things about ModelCentro is how easy they make it to add content including other models. With some sites, adding videos with other models can run the risk of getting removed if you and the model disagree for some reason, because other sites do not ask you to provide a model release. That is very different with MC, they even provide you with a model release form for those of us who don't know how to format one! When posting content with other models to ModelCentro, you will want to establish some content swapping rules with the model before you both post it! For example, if the other model wants the videos to be watermarked, or what sites the model does and doesn't approve of you posting the videos on.
Lasting Tips To Make A Membership Site With ModelCentro Work For You
Working with other models isn't necessary, but definitely boosts the quality of your video and photo selection! It allows you to broaden your scope to a different range of customers, because it provides you with the ability to target the audience of the model you work with as well. It is a great way to network with new customers, and provide content that will appeal to a wider range of people! Making content with other models isn't only just satisfying for financial purposes, but it also allows you to form a connection with people who share a common trait with you, which is adult work! Finding friends that you can relate to about webcam and clip work is very hard, it is still a very new and unexplored world for some. Allowing yourself to connect with someone who has firsthand experience in what you do will give you the ability to express yourself even more freely in your content.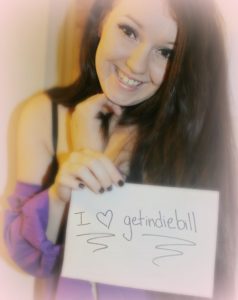 When making content with other models make sure to promote it and hype it up. Send out tweets and post on Instagram to let your followers know that something special is on the way.  Use your ModelCentro site to its full potential by adding preview videos, informative graphics, and by updating your calendar to let members know you will be creating content together. You can even be crafty by offering custom video or photoset options through the "tip me" section that ModelCentro provides. It's also possible to offer individual videos through the "tip me" section, for members who are hesitant to spend money on a membership.
When using ModelCentro to its full potential, it can prove to be a very successful tool for any camgirl and content producer. It's completely lucrative and some models are able to dedicate their time primarily for producing content.  This way you can cam part-time and still pay the bills and more. Investing time in content and your fan base through Model Centro is definitely a venture worth trying.