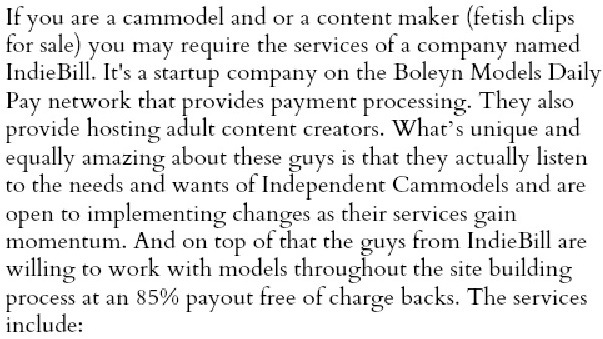 Hosting for unlimited uploads of adult content for sale. Each file is capped at 15GB. File formats supported are mp4 and mp3. This means that not only can you upload your videos to the site but erotic recordings as well.
All content sold from your IndieBill payment pages are instantly downloaded after a successful purchase. No longer will you have to update the link expiration dates or monitor how often the link is shared.
In addition to downloadable content you can also sell Skype Shows, Mobile Subscriptions and Phone Sex Sessions.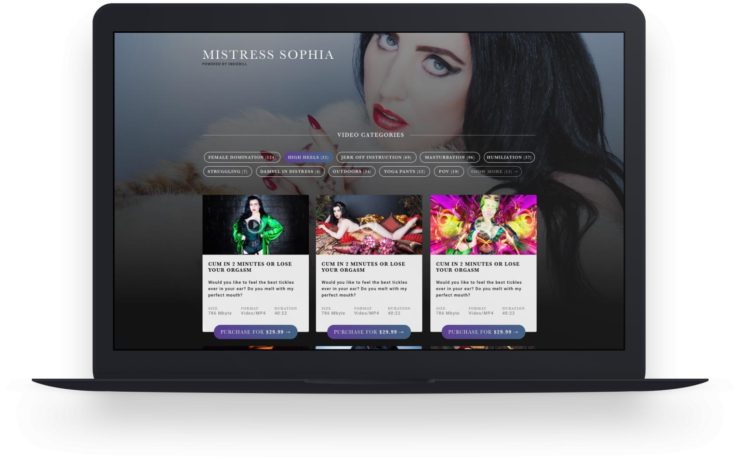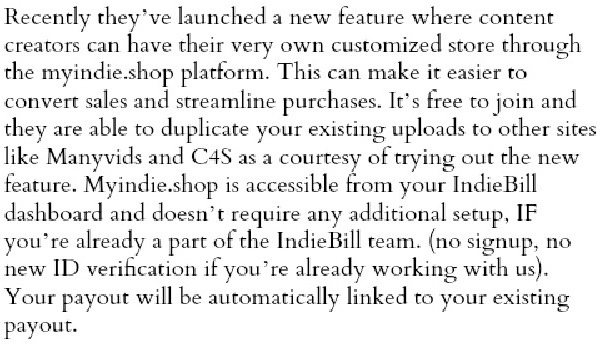 If you'd like to receive your IndieBill payments on a daily basis instead of waiting the two week period, you can join the Boleyn Models Network. Getting started is extremely easy and you will earn 80% of customer spending free of chargebacks. To get started selling your adult content you can choose to have your payments delivered by Boleyn Models Network directly from your IndieBill dashboard.  If you would like more information on how to choose an adult merchant provider for your content you can always reach out to us via Twitter @BoleynModels.
Related Articles For Adult Content Creators
Join BoleynModels And Get FREE Daily Pay With Skyprivate