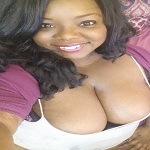 To some cammodels it may come as a surprise when they find out that cams.com is one of the oldest camsites in existence. Cams.com is apart of the AFF Network and has over ten years experience in live adult entertainment. Besides
Cams.com
the AFF Network is home to the largest dating site around, Adult Friend Finder and also content site 
Literotica
 home to erotic stories and visual content. There are many other sites in the program but because of the recent rise and evolution of it's private based camsite Cams.com it's becoming more and more popular amongst cammodels who prefer one on one experiences.
When it comes to this site, what I find most appealing is how versatile it is. Not only can it be used as a private based site for models who prefer performing one on one shows, but
Cams.com
also has the option to perform live in freechat. So if you're a cammodel who enjoys a large crowd and have the ability to perform to the masses you too can thrive on this site. Even if you start out performing live in freechat, performers are able to set a goal show where members will have to tip towards the goal and only those who've tipped are allowed to continue on. Performers are able to toggle between the many different camming styles on the platform from their model dashboard. All models earn a starting percentage from customer spending at 32% and can reach payouts as high as 100% when they bring in their own traffic. Cammodels with large social media followings on platforms like Twitter, Instagram and Tumblr can definitely reach the highest payout.
This brings me the second most appealing feature on the Cams.com network and that is its integration with Social Media. Cammodels on the site are allowed to share their twitter handles, sell Snapchat memberships and google voice numbers for tokens. Models are even allowed to post links to their social media listings and wishlist directly from onsite profiles. After being in the webcam business for over ten years Cams has quickly adopted the idea that it's best to work with models and not against them by listening to model feedback and providing a platform where everyone can succeed.
Additionally, This Private Based Camsite Has Various Tools That Cammodels Can Use To Convert Sales.
1. Onsite Messaging Through Email: Cammodels are able to contact any member who has accessed their chatroom through Cams.com via email. Members who access the site from other platforms cannot be directly contacted. This short list includes sites like Adult Friend Finder, Upforit and Rude. But all others are fair game. A great way to make use of this tool is by sending out a flirty email inviting them back to your room. It helps to include a free picture.
2. Use Interactive SexToys Powered By Connexion:
Cams.com
has partnerships with sex toy company 
Lovense
 and have created the BodyChat App found on the 
Google Playstore
and 
Itunes
. These toys are sound activated and are an amazing way to increase sales by encouraging customers to give tokens. It allows them to interact with cammodels and gain a higher connection with them through the Connexion set up.
Take It Easy And Avoid Free Chat All Together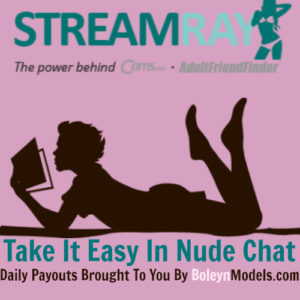 And one last feature that I'd like to mention for this wonderfully advanced camsite is the Nude Chat feature. This is a chat designed for cammodels who may not want to endure the perils of free chat conversions to one on one chat, or for those who aren't up to the high energy showmanship that comes along with catering to large groups of people.
In the Cams.com Nude Chat feature, you can relax and wait for members to enter your room and each member is immediately charged upon entering your chatroom. I would not recommend using this feature daily until you've built up a fanbase on the site. It's best to let them get to know you first and get a feel for what your shows are like. Also using the Nude Chat feature is amazing if you're into 
Splitcamming
and working on sites like Streamate. Or maybe you're in search of a private camsite that can be used as a Streamate Alternative?
For additional tips and insights on Cams.com in regards to what sort of technology you may need and how to make the site work for you please feel free to contact me on twitter 
@BoleynModels
.
Cams.com is apart of the Boleyn Models Network and all models signed up through us are available for daily payouts.
First off Streamray is now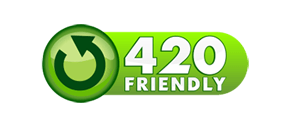 Like officially. So that means that all the 420 Cammers out there in search of a new chill spot to stream from can now toke up on Cams.com:
*Illegal substances: Moving forward, marijuana is no longer considered part of the illegal substances list. Alcohol is also allowed to be drunk on the site, provided that there is no branding or label visible. All other drugs are still not allowed on the site at any time.