Camlink is the latest in video capturing technology from ElGato a leader amongst the gaming community.  They are known for creating applications and lifestyle accessories and content tools for online platforms like YouTube,Twitch and Camsites. By now most cammodels have realized that many of the tools used by mainstream creators can also be used to stream live on cam or record fetish clips. Gamers use webcams to record and capture live game action. Cammodels use webcams to record and capture live bedroom action. It's very similar. But for content creators looking to stream high quality content on the go without the hassle of heavy equipment the new Camlink device from ElGato can simplify the process.
What Is Camlink?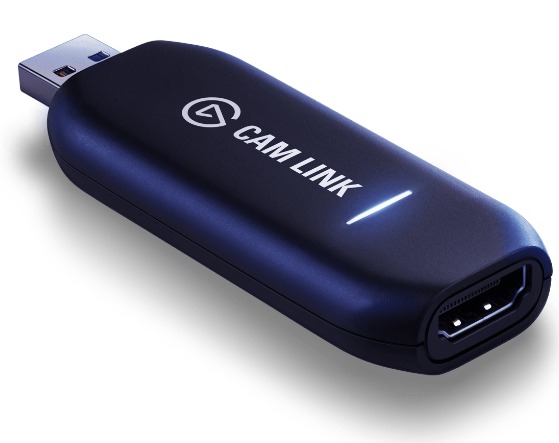 It's a device that will enable anyone to turn most high definition cameras like a DSLR, camcorder plus action cam to your PC, Mac or Tablet with the use of an HDMI connection. In most cases making this sort of connection between a DSLR as a webcam for live camshows or content creating will require far more equipment, time and money than the Camlink device which is the size of a usb flash drive. One other quick set up bonus is it's completely plug and play as long as your computer is equipped with a 3.0 usb port.
Why Would I Want This?
I love gadgets and new technology as do many other cammodels looking to up their game in the world of camming. So like many I've gathered a very large collection of cameras from outdated Logitech Webcams to camcorders like the Sony Handycam. And of course I have a very nice Panasonic Lumix DSLR that I'm very proud that provides a sharper more detailed image that only a small percentage of cammers use. Basically by using high end technology I'm able to stand out from other competitors and create content of greater quality that demands a larger price tag. But of course not everyone is willing and able to spend several hundred dollars on a new camera kit plus major graphic cards just to create a webcam. My suggestion is to take a look at what you may already have at home that could help save money. Currently Camlink by ElGato is only $129 compared to $300 + to convert a DLSR or camcorder into a high grade webcam.
So far I've been able to live stream to social media platforms like:Instagram, Periscope and Youtube. The quality was a major step up from my standard webcam the Logitech C920. Not only was I able to connect my devices to my laptop but to a Samsung Tablet as well.
More Reasons To Create Content On The Go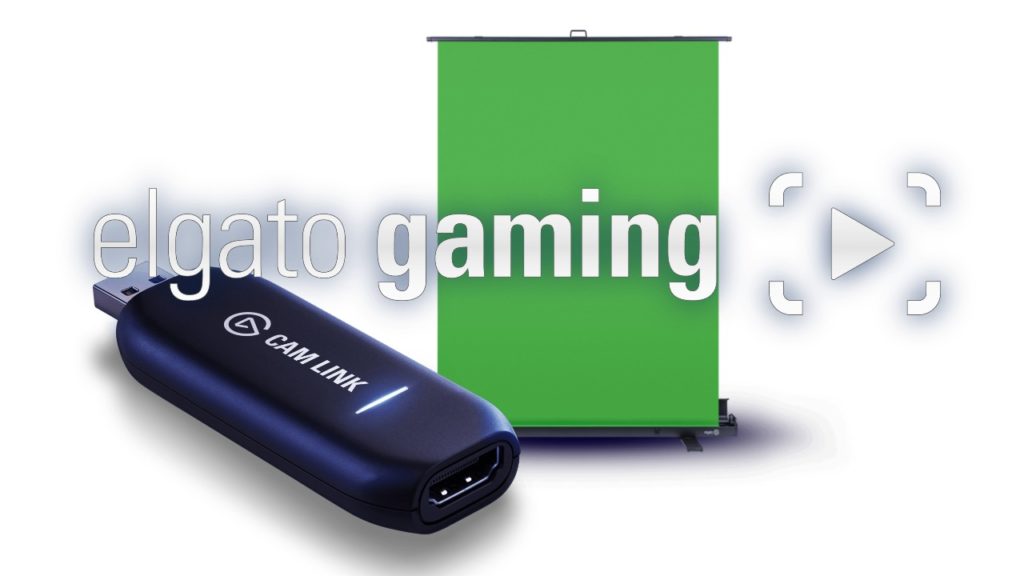 Almost a year ago I received the Logitech C922 Pro Stream Webcam that supposedly came equipped with green screen technology powered by Personify ChromaCam software. I was really excited to try it out but unfortunately the green screen technology did not measure up. The streaming quality of the C922 Pro Stream is still one of my favorite webcams but during my review I came to the conclusion that achieving a truly flawless green screen environment was best done with a physical screen and not just through software. And that is where the extremely compact Collapsible Chroma Key Panel also by ElGato comes in. It's easy to use and transport making both very sensible for content creators on the go. Learn More About Camgirl Life & Time management For Content Creators.