There is a new cammodel forum just recently launched in the community and it's for everyone. Despite the name CammodelWeb is an online community for all members of the adult industry. It's not just a camgirl forum because Cammodelweb is open to strippers, companions, phone sex operators and industry representatives. It's a well organized forum and created by a 12 year veteran in the adult entertainment industry and a Boleyn Model Representative. Visitors can trust that the content of the site comes from trusted members in the cammodel community.
It's only two months old and growing with content each day for new cammodels as well as veteran performers. It's shiny and new, fresh out of the box with far more to come. Checkout
Cammodelweb
for the latest news and updates that can help you improve your adult business. Members will be able to enjoy a fully interactive chatroom only visible to logged in members as well as a performers only section for vetted experts. Adult performers from all sectors of the industry can come together on CammodelWeb to discuss hustle tips and get insight from industry insiders.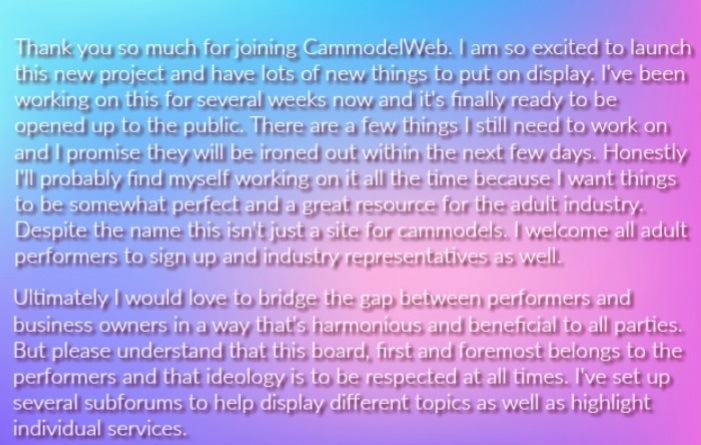 Some of the more recent conversations and hustle tips for adult performers are listed below:
Reasons Why Cammodels May Use PdaNet+ Foxfi
1. If you're into Travel Camming. Sometimes finding reliable internet can be a challenge for cammodels on the go.
2. It can be a splitcamming solution for those who do have internet with a steady stream but not much bandwidth. Use your computer and your routine internet for live steaming to your primary camsite, then use a second computer or tablet for skype shows via Pdanet.
Camgirl Dilema: Can You Hide Your Cammodel Career And Still Make Money? How to gain more traffic, exposure and popularity but also flying under the parents/close friends radar?